Great News! Pay for GBDG events with Credit Card or PayPal via EventBrite.
# MAKING THINGS EASIER
# YOU ASKED, WE LISTENED
The SA Business Conference 2022, is an opportunity for business owners, managers, staff and intenders to hear presentations by entrepreneurs, business leaders and advisors, sharing their journeys to success, discussing best practice and imparting valuable information for attendees to apply in their workplaces. There will also be workshops and networking opportunities.
The Discussions and Workshop Topics will be:
– Keynote presentation by Mike Duhne, General Manager Public Sector for South Australia, Google Cloud
– Attract More Customers: A Step By Step Guide to Digital Marketing – Even If You Hate Technology
– How to Grow Your Business Online: The Secrets of Social Media and SEO
– Your Brand Is Everything: It's As Simple and As Complicated As That
– Don't Abandon Me: Best Practices at The Online Checkout
– Turn Networking Into Your Greatest Marketing Asset
– Maximising The Success and Sustainability of Your Family Business
-If You're Not Laughing, You're Learning – with comedian Amy Hetherington (seen at Adelaide Fringe, Fringe World Festival, The Melbourne Comedy Festival, etc)
The presentation ceremony of the 2022 Gawler Business Awards, will be a part of this day.
The Conference provides a fantastic opportunity for attendees, to focus on developing and improving their businesses.
Registration link www.eventbrite.com.au/e/2022-sa-business-conference-tickets-302452803477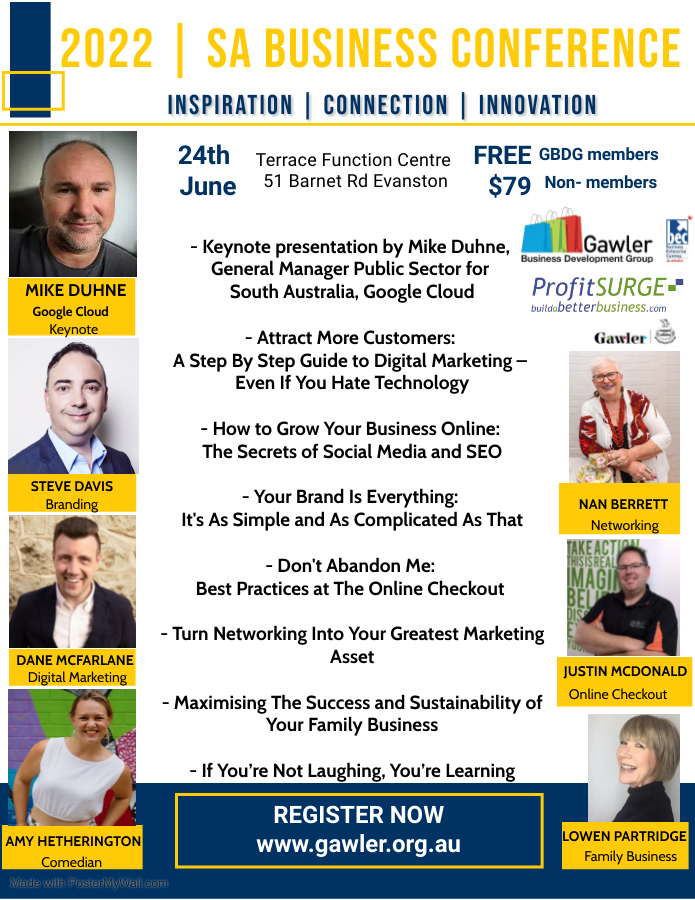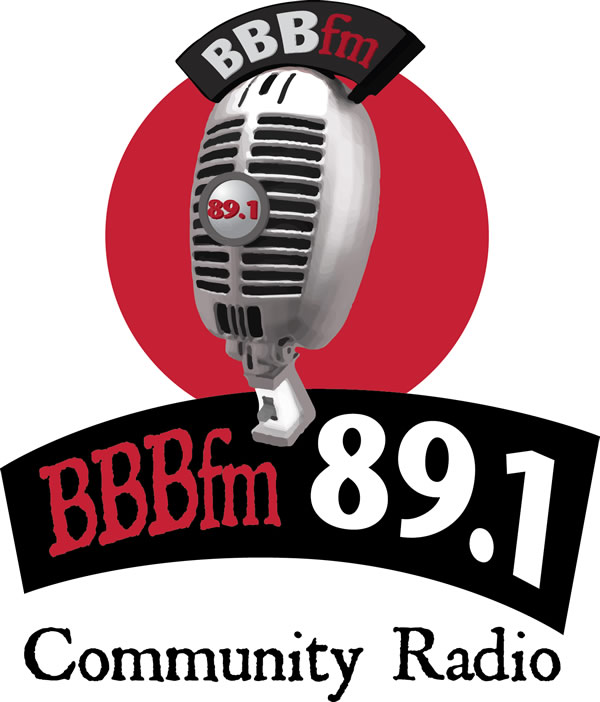 Gawler Business Development Group recognises and thanks BBBfm 89.1 for their support in promotion of the 2022 SA Business Conference.