Cartridge World Gawler is now conveniently located in the heart of town at 116 Murray Street.
We look forward to assisting you in everything you need relating to printers, printer cartridges, toners, ink and stationery supplies.
We stock all the major brands together with our nationally renowned Cartridge World products so you can make informed choices on what's best for you.
Drop by and say Hi so we can help you with all your printing and stationery needs.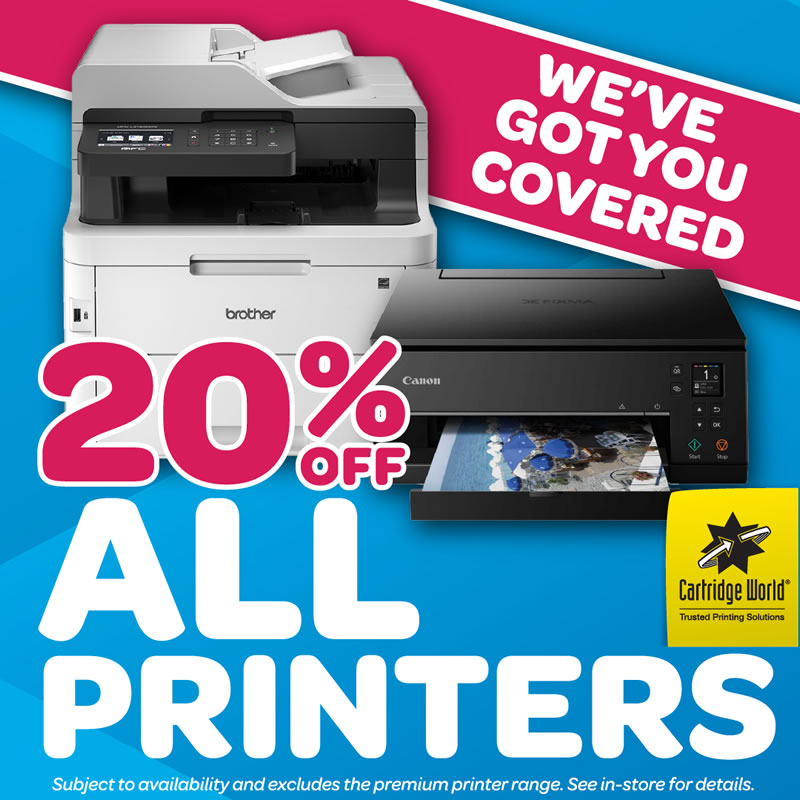 As a small business, this is the time of year when you start thinking about tax deductions for end of financial year – and there's only one thing better than a tax deduction and that's a tax deduction at a great price.
So, from now until the 30th of June 2022, Cartridge World Gawler has 20% off all home and small office printers.
Drop in to 116 Murray Street to see our great range of printers and pick the one that's just right for you.
A tax deduction for your business at a great price – you can't get much better than that can you?